Harlequin Sheep Society & Registry
Breeder Spotlight
April 2023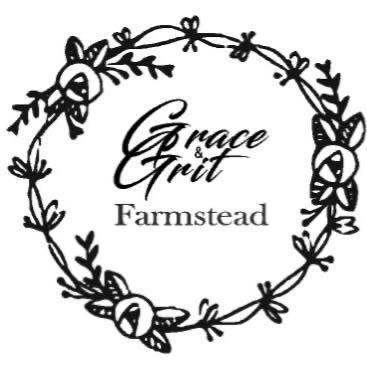 Grace & Grit Farmstead
Located in Arnaudville, LA
Grace & Grit Farmstead is owned and maintained by
Trina and Johnny Stelly
What made you interested in sheep?
It all started around 2015 when my middle son was really sick. He had Duchenne Muscular Dystrophy and was having lots of surgeries and complications. We were having to drive across the country every 3 months to bring him to Cincinnati Children's Hospital for specialized care.

He loved animals so we always tried to make the trips as fun as possible and would go to the zoo or stop at different farms so he could see all the animals. After a while it was too hard on him to go to these places so we decided to bring the zoo to him.

We actually started out with goats and chickens but then decided sheep were the better fit for our family. We also have miniature pigs, donkeys, cows, 4 chickens, and 6 dogs
Why did you choose the Harlequin breed?
So we knew we wanted miniature sheep but actually started out wanting babydoll sheep. After a little more research we found out about Harlequins and fell in love with their spots and personalities.
Tell Us About Your Flock
Our flock is pretty small. We have 2 rams that are both 3 years old, and 5 ewes ranging in ages 1-5. Our generations range from F1 all the way through AP.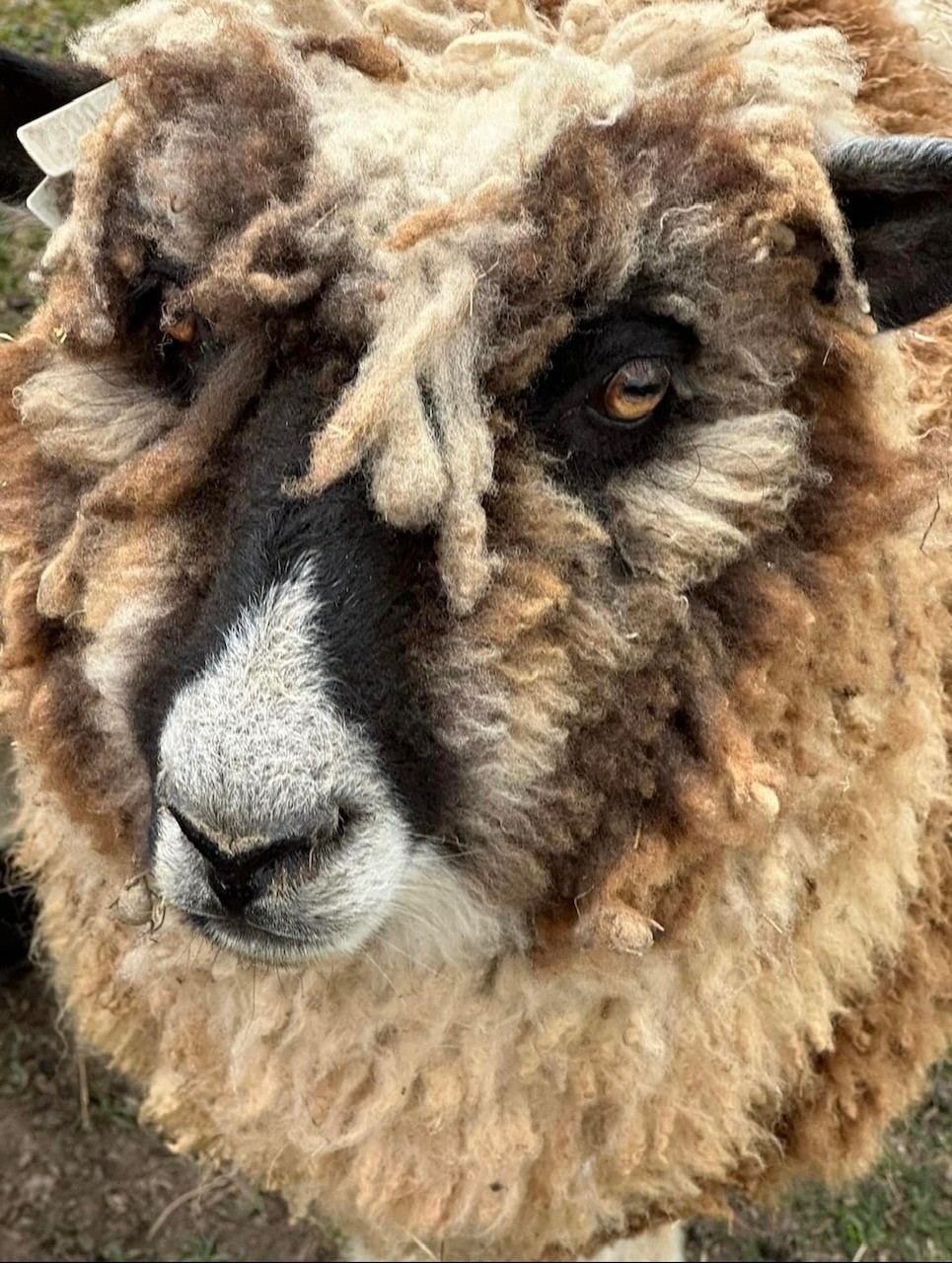 What's the most rewarding aspect of
raising Harlequins?
My love language is care giving. I spent 24/7 being a full time caregiver for my son and my other two children and that flowed naturally into becoming a shepherdess. I love watching our flock grow and prosper and that it's because of the care we give them .
How do you market your lambs?
We have a farm Facebook page and my personal page and on FB groups. We are in the process of getting a farm website.

Link to our Facebook Page
Tell Us About Your Farm
I do most everything my self but my husband Johnny helps out and luckily he is a talented carpenter so he builds what the farm needs . My daughter age 15 is also a huge help .

Our family is still facing serious medical issues so we still have to travel and we luckily are blessed with neighbors who feed when we have to be gone.

We have 5 acres total and we believe in rotational grazing so we split our pasture in 4 and rotate every day. Each pasture has a shelter with gate to be able to pen up as we need and the middle has a big barnyard where we plan on building the big barn.

We also made a wheelchair accessible pond and stocked it with fish because my son Austin loved to fish and he enjoyed his afternoon stroll to see the animals and go fishing in the pond. He passed away in 2021 due to Duchenne Muscular Dystrophy so our family is definitely not whole without him.

We actually have a sweet story with him and a Harlequin sheep named Austin. We liked to look at FB together and one night we saw a Harlequin Ram for sale in Texas and his name was Austin. Our Austin who was extremely sick at the time insisted I go get this sheep so our farm would have another Austin . So I contacted Six Wags Over Texas and told her we wanted to buy Austin who was hers and she made it happen . The two Austins were able to meet and our Austin was gone just a few months later. So now Austin the sheep has a very special place in our hearts .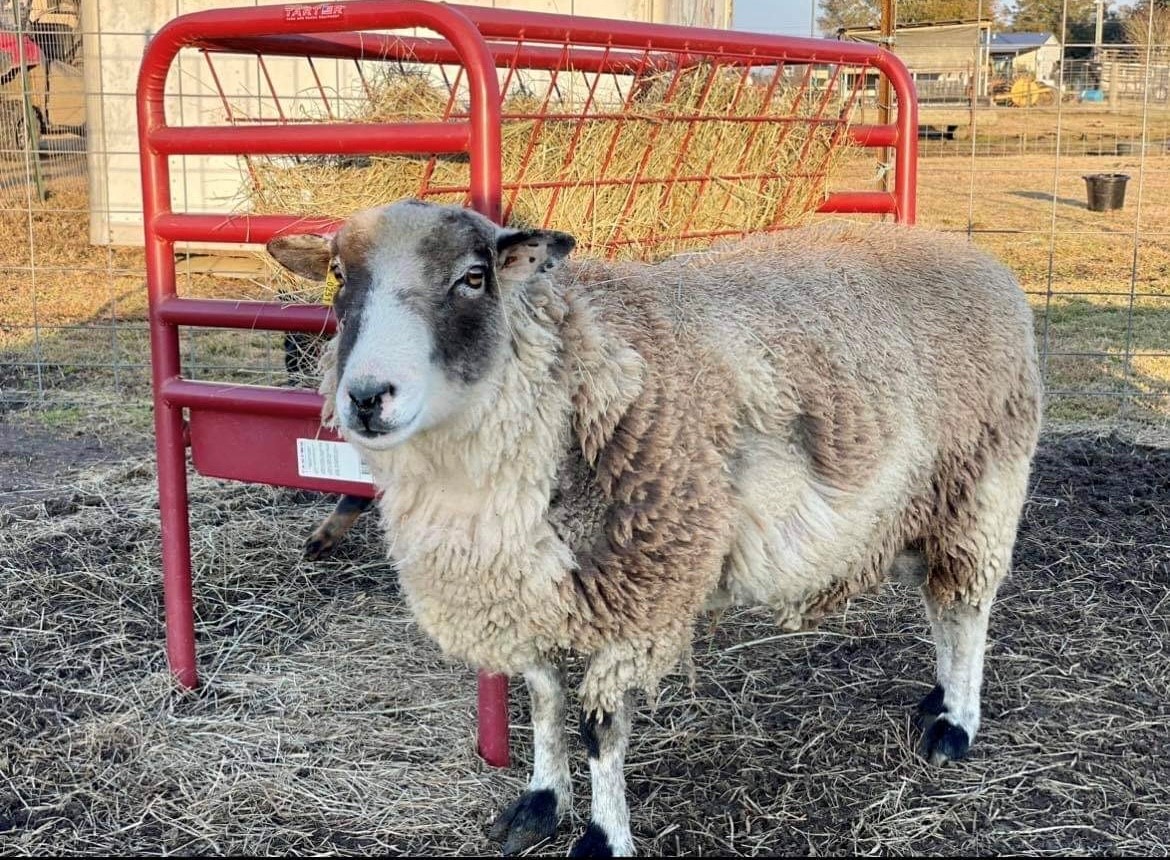 Austin, the ram
What's the craziest thing that a new owner or potential buyer has ever done/asked?
If we would be willing to partner our flock that took us years to build , with them who were brand new to sheep. Obviously we said no.
What have you learned about having livestock that surprised you?
I was really surprised how therapeutic it was for me. We spent so much of our lives in a state of constant stress , in and out of hospitals and preparing for the next bad thing to happen that the farm was a way to slow down and enjoy life. Mucking stalls, feeding the animals and just going spend an hour or two with them every evening became my self care. My mom was always asking me how adding more work to my life was relaxing but it honestly was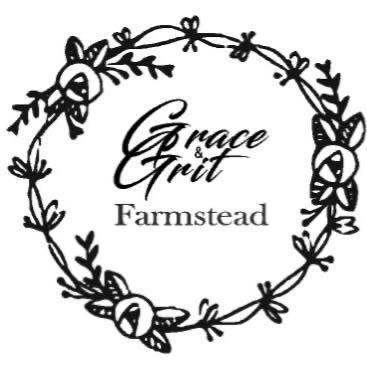 Visit Us On Facebook
Click Here for Past Breeder Spotlights