Harlequin Sheep Society & Registry
Breeder Spotlight
September 2023
Seeing Spots Farm
Located in Stephens City, VA , Seeing Spots Farm is owned and operated by Kim Gore, daughter Lacee Gore Dienst, and granddaughter Odette Dienst.
What made you interested in raising sheep?
I began raising sheep with my mom in the early 80's then earned a degree in Agricultural Science.

My husband's grandfather "Pop", had always raised sheep so everywhere I went there were lambs and shepherding tasks to learn.

I had gotten out of raising lambs pretty much when my children were very small then jumped back in, this time with both feet and began raising Harlequins.

We have had Harlequins since 2000 and we are so excited about this wonderful breed that we saw no reason to expand to anything else.
Why did you choose the Harlequin breed?
My husband's family business is meat processing for all the local farmers and they have been doing this since 1961, so they knew all the farmers and others that were raising livestock all around this area. They had been butchering for Kathleen Sterling, the originator of the breed, for years while she was developing the characteristics and temperament that she had envisioned for her new breed. I remember her telling Jeff, my husband, that she wanted a smaller, stocker sheep that she could handle by herself and she wanted it to be flashy.

I visited her farm one time with Jeff as he was hauling livestock for her to the processing plant, and she showed me all around her menagerie. I was awestruck!

She loved horses with blue eyes, cute little loud Jack Russell terriers, she had a camel (I was soooo jealous, still am) but I loved what she was going for in her sheep.

She had spent the better part of fifteen years trying to breed the size and color and temperament of the Harlequin. When she finally was breeding true with several years of lambing and keeping her records she was recognized in our area and in the Sheep Industry as a new American Breed.

She had worked very hard to keep the characteristics of the Southdown, stocky, strong and hardy. But the coloring and temperament she said took a while, she preferred the pinto patterns over the spots but she was always happy to see a spotted tongue. She said that they had produced the best coloring.

At a local 4-H FFA livestock Fair sale I was excited to see some of Kathy's spotted sheep in the ring. We as a business go to all the local county fairs to support the youth and to offer our services as processors so we see thousands of white big sheep go through sale rings. Spotted sheep were a welcome relief and everyone woke up a little to see something different! I bought the two ewe lambs that night! And have been hooked ever since!!!
Tell Us About Your Flock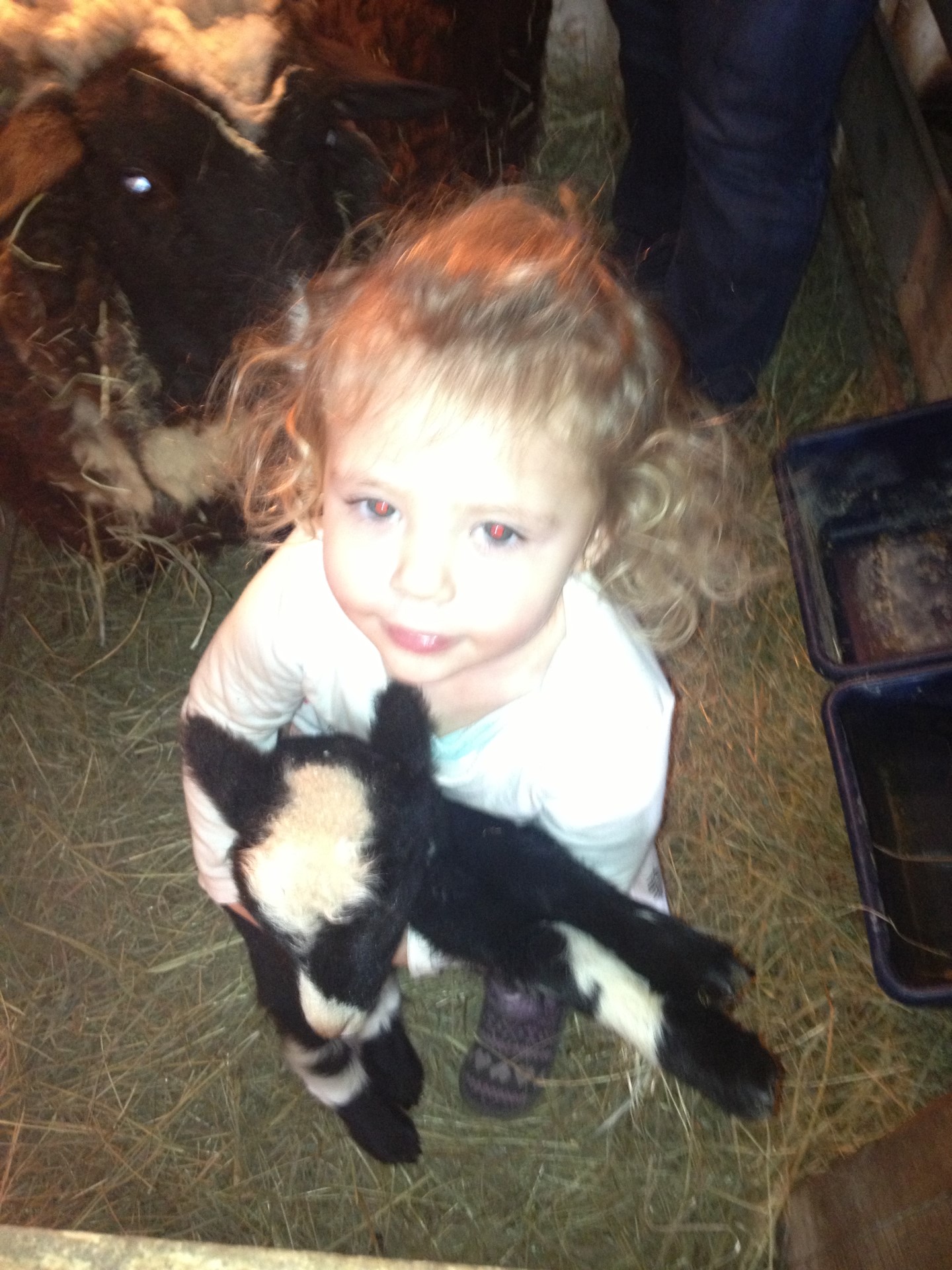 My daughter Lacee and granddaughter Odette and I have 12 breeding ewes, 2 rams, 2 yearling ewes, 1 yearling ram, and two old grouchy ewes in retirement (in the front yard!) We breed two different groups so that we can offer breeding groups or pairs. We are a closed flock and have been a scrapies-free flock for decades, we are very adamant about deworming and vaccines due to the high worm load in our area.

We have a wonderful vet that puts up with us even when we are being unreasonable! We have had him do C-sections on older ewes and even discussed a double mastectomy if we couldn't get Violet's mastitis healed. He though we were crazy but she loved being a mama and we were more than willing to help with feeding them. Someone heard our prayers and she recovered but he still lets us know we may be not the "normal" livestock breeders. It's okay with us as long as he is there when we need him! He is brilliant and we love him!
What's the most rewarding aspect of
raising Harlequins?
We love everything about this breed! Lambing season is never the same it's like opening a present each time a lamb is born, you never know what coloring you are going to get!

But the BEST is the calm sweet dispositions that they have, we can sit in the barn with 20 school kids on a field trip and they will stand there and let the kids pet them poke at them and be loud around them and they never even flinch!

As a matter of fact, just today before finishing this we did a World of Work for 3000 eight graders in the local counties as a career introduction event, three of our not even yearling lambs, the three we retained this year for breeding stood while all those kids rushed in and wanted to touch and feel a sheep or ask questions about what they ate or where they came from!

These three lambs were Super Heros today and were the best ambassadors for this breed ever!! We couldn't have been prouder! Way to go Mudgie, Pinky and Bobbin!!

Also, Harlequins are the best Mamas ever and could teach us a thing or two about raising babies, the cooing that they do to their lambs is probably one of the best sounds in the whole world!
How Do You Market Your Lambs?
We have been at this for a very long time but I think our website www.SpottedWoolies.com has been a wonderful advertising tool. I think the breeder's directory at the HSSR site, is very helpful for buyers to look for farms near them and give them some information.

We have Facebook but don't do a lot with it just answer questions and try to post things that are exciting.

The Central Park Zoo in New York City found our website and researched us to see if we would be good candidates for their Tisch Children's Zoo. They were pleased with our site and the fact that we try to educate others in all types of Agriculture. We have multiple school groups and private groups come and visit to learn all about the farm and its animals. So, they purchased 2 breeding ewe lambs, a breeding ram lamb and a bottle baby named Homer that they have castrated to be a friend for their ram when he couldn't stay with his girls.

They since have had lambs of their own and couldn't be happier with the breed! So, if you ever visit New York City go to the beautiful Central Park Zoo and the Tisch Children's Petting Center and visit some Harlequins there! Be sure to ask the zoo keepers all about them, they love to tell you all about their new breed!!
Tell Us About Your Farm
We farm our family farm of 150 acres, we raise our sheep and have a small odd menagerie of our own. We have a Gyr bull and cow that we get a calf from each year, pigs, emus, ducks, peacocks, a donkey, 2 llamas and our very own Yak, Yolanda.

Our pastures are limited to about 20 acres and the rest of the farm is either Brome hay fields or wooded. We are lucky enough to have a couple of smaller pastures with shelter to separate the breeding stock, and the cows live in their own space (too much mess for the sheep barn!)

We recently were able to purchase and install all new automatic heated waterers in each field which has been a life changing event!!

We do use American wire fencing for help keep dogs and predators out of the fields but we are now starting to see more and more eagles which is very concerning.
The sheep are at the original farm of my husband grandparents where the business was started and their farmhouse is now our business office so we are always around the sheep to keep close eye on everyone.

During lambing season we did invest in cameras to be able to watch at night from our houses which are on the other side of the fields. They are a great asset to the lambing barn and it gives us great peace of mind if you have a million other things going on along with trying to be at every birth.

Just like most farmers we have other money-making jobs to support our "hobby", HAHA, that is what my husband likes to refer to them as but it is difficult to watch them closely without the cameras and still be parents, grandparents, nurses, bookkeepers, spouses ETC!!!!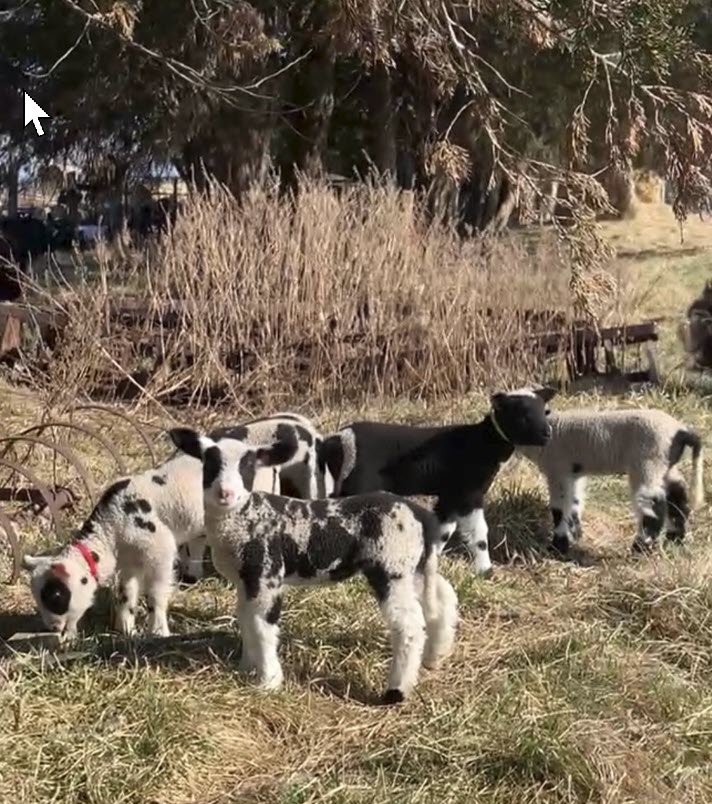 What's the craziest thing that a new own​er or
potential buyer has ever done/asked?
A couple of years ago a family from the coast of North Carolina bought two little ram lambs and asked to have them castrated, they just wanted pets. That's not so weird but when they came to pick them up, they were thrilled with them and said they couldn't wait to take them out on their boat for a ride?!?!? I said sheep really are not big fans of water, they assured me that they would be safe and loved. They have been boating ever since. Who Knew?!?!
What have you learned about having livestock that surprised you?
No matter how much you think you've seen or learned they will throw you a curve ball and knock your feet out from under you.

We never stop learning and trying new ways to make things better or easier and most times the old ways are not so bad.

Jeff's Pop told me years ago that "Sheep get up in the morning and look for a way to die." we thought he was just being a pessimist but he is absolutely right, you have to stay vigilant about their health, he told us also, "A sick sheep is a dead sheep."

We have worked for decades to prove this wrong, but it takes good shepherding and being with them a lot and every day. We love our sheep just like pets so we know each and everyone's personality and quirks so we know pretty quickly when someone is "off", and we react quickly to find out the issue.
What's one thing you'd want a new shepherd to know when they start out?
Please do not purchase sheep without first doing some research and /or some prior knowledge of shepherding. There is a lot to raising healthy profitable sheep and not burning out quickly. They are or should be a long-term commitment and having a mentor or at least a knowledgeable large animal vet is a must!

Lambing season is an emotional roller coaster and it can wear the strongest down emotionally if it is a bad year. Most times it is the highlight of our year, but there are always issues with someone or something that you missed that will eat away at your heart. We love our girls and try very hard to be at every birth, when that doesn't happen and something goes wrong it is a tough pill to swallow.

I wouldn't want to discourage anyone from raising sheep just want encourage them to gain knowledge and understand the work involved.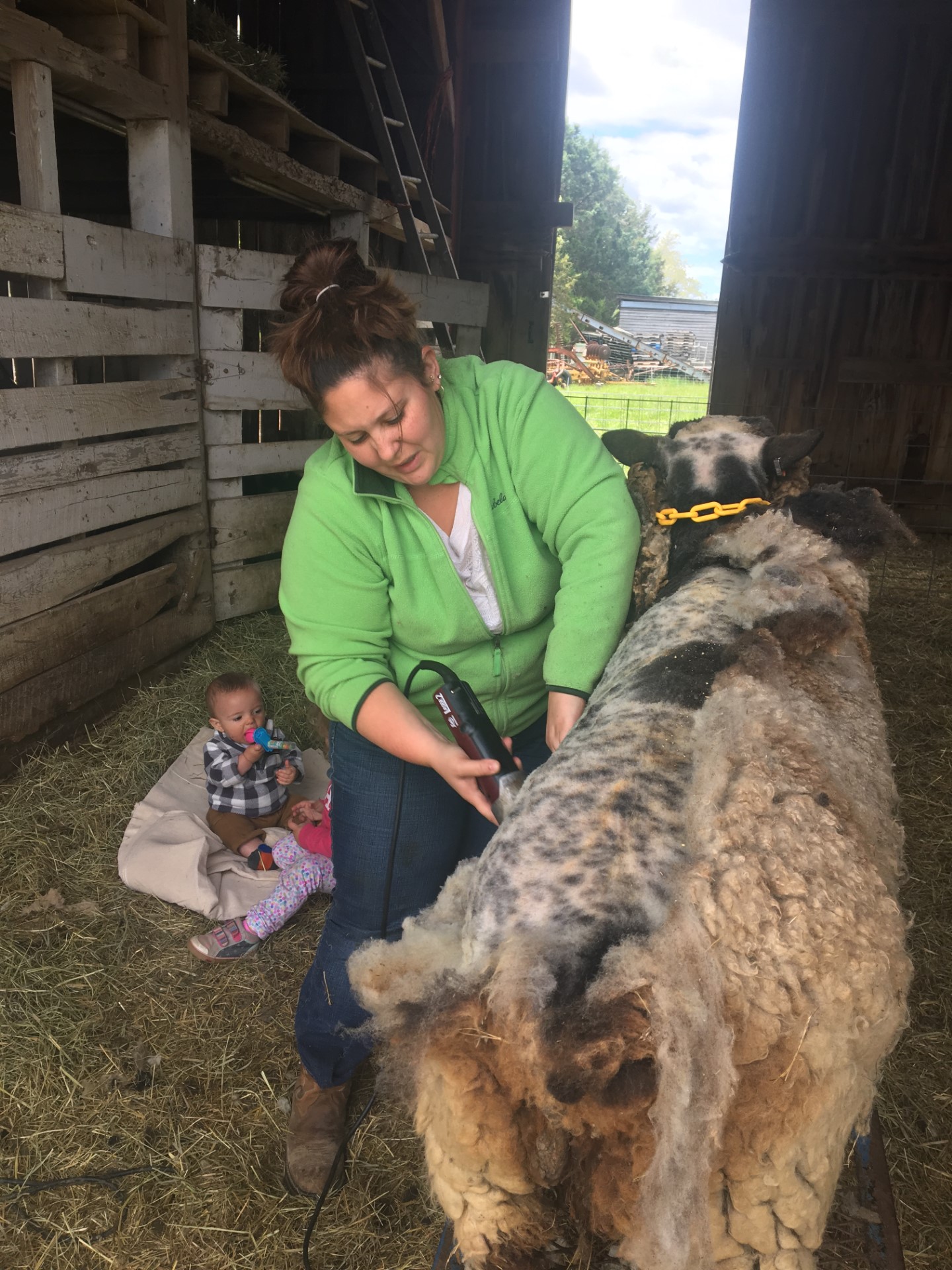 What has raising sheep taught you?
We never saw ourselves as die hard, soap box standing, kind of people but the Harlequins and their rise to fame has been an important part of our farming career and we are passionate about these special sheep!!!

I for one am usually not one to speak up or confront anyone about anything but I have found a little backbone when it comes to defending what we believe was Kathleen Sterling's Harlequin breed and will continue to raise them as close to the original as we can.

She did a wonderful job of creating a unique smaller sheep that was fun to look at and breed and that has the personalities of a lap dog.

We will continue her legacy and ours with Seeing Spots Farm and loving every year that we can!!!
Spotted Woolies
online