Harlequin Sheep Society & Registry
Breeder Spotlight
March 2023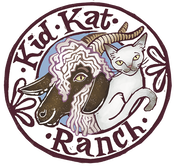 KidKat Ranch
Located in Smithville, TX
Kidkat Ranch is owned and maintained by
Charlene Coutre-Steele and her husband Dan.
What made you interested in sheep?
My husband and I were planning a move to Texas from Illinois, and we saw this as the perfect opportunity to start our own farm and raise our own livestock. We were excited to pursue the livestock agriculture exemption and decided to start with a small herd of Angora goats. We wanted to use their soft and luxurious mohair to create beautiful, handmade crafts.

As a crafter, I have always been fascinated with the art of creating beautiful things with my own hands. When I stumbled upon the world of fiber crafting, I was blown away by the endless possibilities that awaited me. From knitting to crocheting, weaving, spinning, and so much more, I was hooked!

However, raising goats turned out to be more challenging than we anticipated. These mischievous creatures were always getting into trouble and wreaking havoc on our farm. We also quickly realized that the hot and dry environment of Texas was not ideal for them. Despite our best efforts, we were forced to give up our dream of raising goats for their fiber.

After much consideration, we decided to switch to mini sheep instead. They were a much better fit for our environment and lifestyle. We started with a small flock of Harlequin sheep, known for their unique and beautiful, spotted fleece. Raising sheep has been a rewarding and fulfilling experience. Not only do we get to enjoy their wool for our crafting, but we also get to watch them graze and play in our fields. It's a beautiful reminder of the joys of nature.
Why did you choose the Harlequin breed?
A friend of mine called one day to tell me that she had found a woman selling a small flock of Harlequin sheep. I had never heard of them before, but after seeing them, I really took a liking to them. So, we decided to take a drive up to Dallas and split the flock between us. I particularly appreciated that they were small in size.
Tell Us About Your Flock
I have 34 Harlequins and 6 Babydolls. There are five rams and two wethers. The rest are ewes (of course). I also have four "retirees" right now ages 10, 11, 12 and 13. Seven of my ewes are about a year old. The rest are a variety of ages and are still breeding.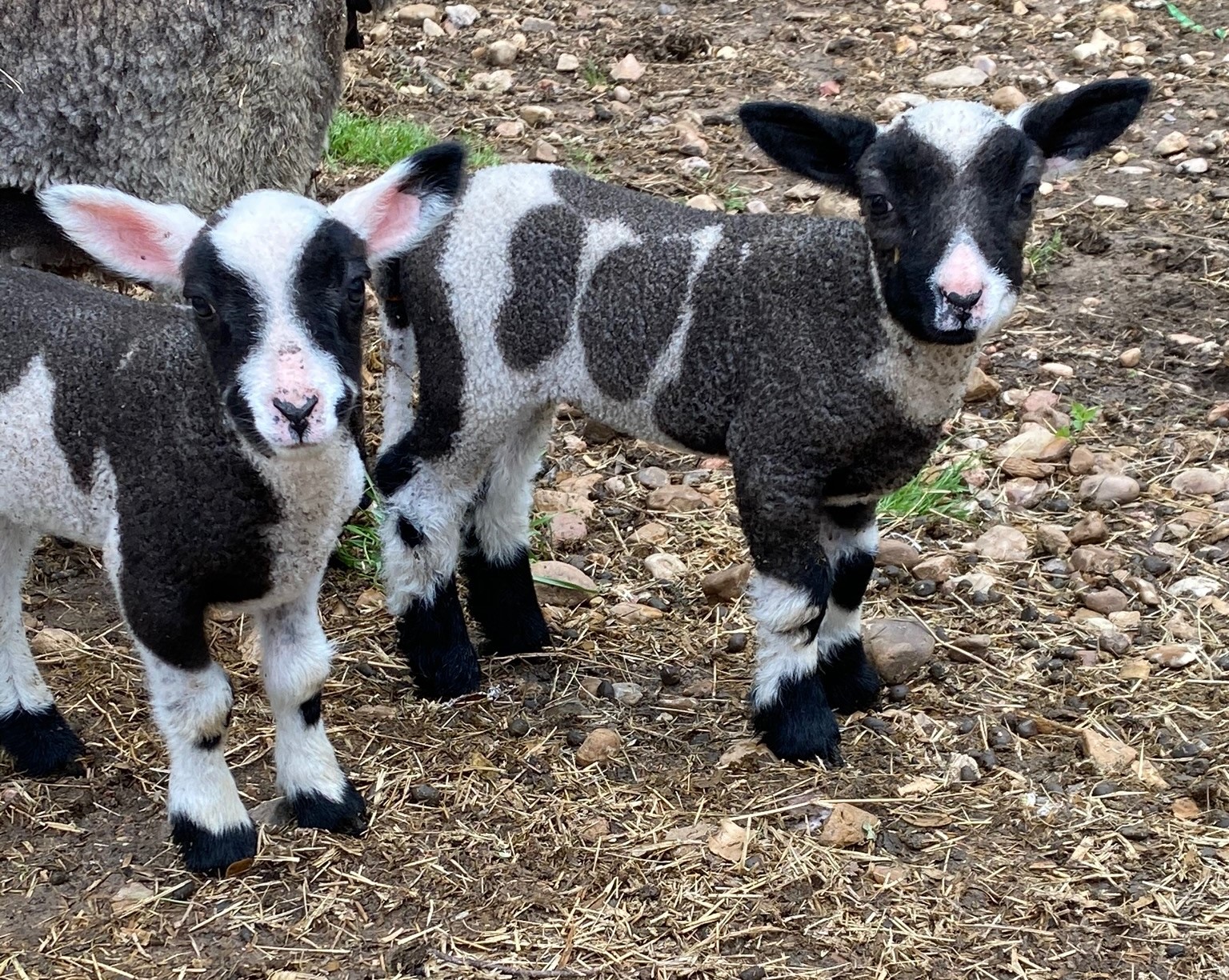 What's the most rewarding aspect of
raising Harlequins?
I love my sheep! I love their fun personalities and how sweet they are. Even my rams are "love bugs". We've really enjoyed learning all the aspects of raising and breeding these sheep. Especially since we came from Chicago knowing nothing about raising livestock.
How do you market your lambs?
We have a website KidkatRanch.com. We advertise there and on Facebook and Instagram. We ran a couple of small ads in Hobby Farms magazine and I'm in a bunch of sheep groups on Facebook and advertise there.
Tell Us About Your Farm
Dan and I do most of the work ourselves. We have a young man that comes once a week to help with things that the two of us need help with. We have 30 acres but only eight are used for pasture. Most of the property is wooded. We had to clear land, put up fencing and shelters when we moved here. Our barn is small, nothing pretty but it serves its purpose. We have seven Great Pyrenees - yes, 7. We keep two with the girls, and two with the boys. The others patrol our property. We used to have coyotes. Now we don't, LOL!
What's the craziest thing that a new owner or potential buyer has ever done/asked?
I recently had someone ask if they could buy a plain color Harlequin. (Dream buyer, right??)
What have you learned about having livestock that surprised you?
It's hard for my Chicago friends to believe that I raise sheep.

We started with Angora wethers because we weren't sure we could handle breeding. But WOW! The things I've learned long this journey. Like how rewarding it is to care for these animals and be responsible for their health and well-being.

I was afriad when the first babies were born, but now I can say that I can handle most things my girls throw at me. There is so much joy and so much sorrow raising livestock.

What an incredible journey... and I've met the nicest, helpful people, too.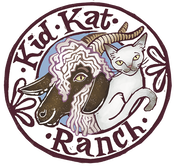 Read More at our site